Magistrate Court of Pike County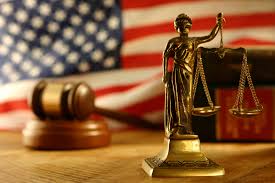 Welcome to Pike County Georgia Magistrate Court, … also known as "The People's Court."
*Note to mobile device users: magistratepikega.org is iPhone- friendly; you should be able to access all pages and information from that site. We are working to improve functions on other mobile devices.
If you have problems with the display, please click the 3-bars in the upper right of your display; then click on "Zoom" until the display is easy to read.
We hope you find this website helpful as we have created it with our citizens' needs in mind. These pages are offered as a convenience to you; and you are still welcome to come by, call or email the Clerk(s) if you prefer a more personal service instead of, or in addition to, the information available in or through this site.
Please also keep in mind that our American form of government provides that the laws are created by the people and for the people. This is as it should be; and as a result, the laws are subject to change with each legislative session as the people speak through our elected legislators. This is also why you will find that from time to time "the way we've always done it" is no longer "the way we do it."
We thank you for your voice, and your patience, as we try to keep pace with the changes while continuing to provide the "checks and balances" required of an independent judiciary in maintaining a balanced government by the people and for the people.   
Sincerely,
Marcia J. Callaway-Ingram, Chief Magistrate
AT YOUR SERVICE:





Marcia Callaway-Ingram

, 
Chief Magistrate


Judge Callaway-Ingram has been Chief Magistrate of Pike County since June 1, 2010. She is a graduate of Pike County High School, Gordon College, Georgia State University (1988) and Georgia State College of Law (1991);became a member of the Georgia State Bar in 1991 and began practicing law with the Zebulon based law firm of Hendrix & Smith; served as the founding Director of the Griffin Circuit Alternative Dispute Resolution Program (now the 6th Judicial District ADR Program); has served as a Special Assistant Attorney General for the Georgia Dept. of Human Resources; and managed a private general law practice prior to accepting the position as your Chief Magistrate. Your Chief Magistrate serves on the Pike County Child Abuse Protocol Committee, as a Director on the Board of the 6th Judicial District ADR Program, the Pike County Law Library Board, as a general member of the Council of Magistrate Court Judges for the State of Georgia, and as a mentor for new Magistrates. 



 

Daphne C. Martin, Magistrate




Judge Martin has served as a Pike County Magistrate since 2013, and began with this Court as Magistrate Clerk in 2011. Prior to joining us, Judge Martin has experience and on-the-job-training in various capacities in the legal field since 1983: as Judicial Assistant to the Chief Judge of the United States District Court for over eight years, as paralegal for Atlanta law firms for over 16 years, as a Court Reporter, and as legal secretary. 





Carson Wynn, Civil Division Clerk

 
Email: 

clw@pikecoga.com





Carson Wynn has served as Deputy Magistrate Court Clerk of Pike County since August 12, 2016. Ms. Wynn is a 2012 graduate of Pike County High School and a 2016 graduate of The University of Georgia, with a major in Political Science. She has also obtained a Paralegal Certificate from the the University of Georgia. Clerk Wynn serves as a Notary Public for your convenience




 
Kim Chagnon, Criminal Division Clerk


Email: kchagnon@pikecoga.com

Clerk Chagnon has served our County as Magistrate Clerk since 2013. Kim Parks Chagnon is a 1978 graduate of Pike County High School, and is a retiree of the State of Georgia after 34 years as a Criminal Justice Professional experienced in the areas of Case Management, Administrative Support and Client Relations, and is a two-time recipient of the Unsung Hero Award for the Georgia Department of Corrections. Clerk Chagnon also serves as a Notary Public.



(* Click on email address to send an email.)
CONTACT INFORMATION
16001 Barnesville Street 
P.O. Box 466   
Zebulon, Georgia 30295 
Phone:  (770) 567-2004
UPDATED - Fax:  (770) 462-3319

Regular Office Hours:
 Monday through Friday: 8:00 a.m. – 5:00 p.m.
 For your convenience we are open through lunch on Mondays and Thursdays.
Please note that Pike County Magistrate Court HAS MOVED!  The Magistrate Court is now located in the Main Courthouse in downtown Zebulon, Georgia

.
2017 
Pike County Holiday Closings:

 


December 22 and 25



2018
January 1 & 15, March 30, May 28, July 4, September 3,
November 12, 22 & 23, and December 24 & 25.